Getting started
First things first: download the app.
With the app installed, the first thing you'll have to do is to enter your credentials (signing up gives you a 7-day free trial of the PRO plan, no credit card required) or to click Use without account (FREE plan) below the login form: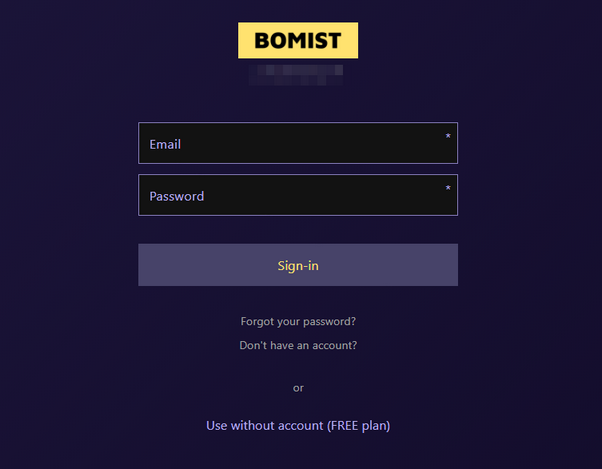 Next, you select the workspace you want to work on. In short, a workspace is a database.
Sample workspace​
The app comes with a sample local workspace, so you can start using it and test its features without having to import your own data first. It might also be useful later on, whenever new features are released and, again, you want to test them before using them on your own data.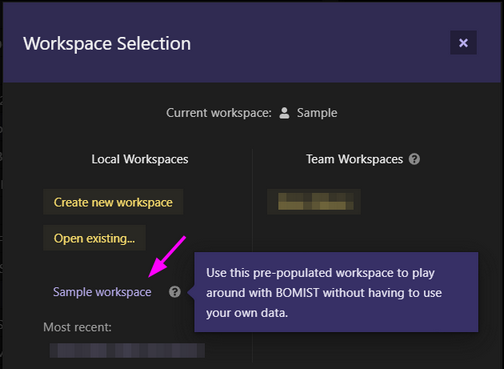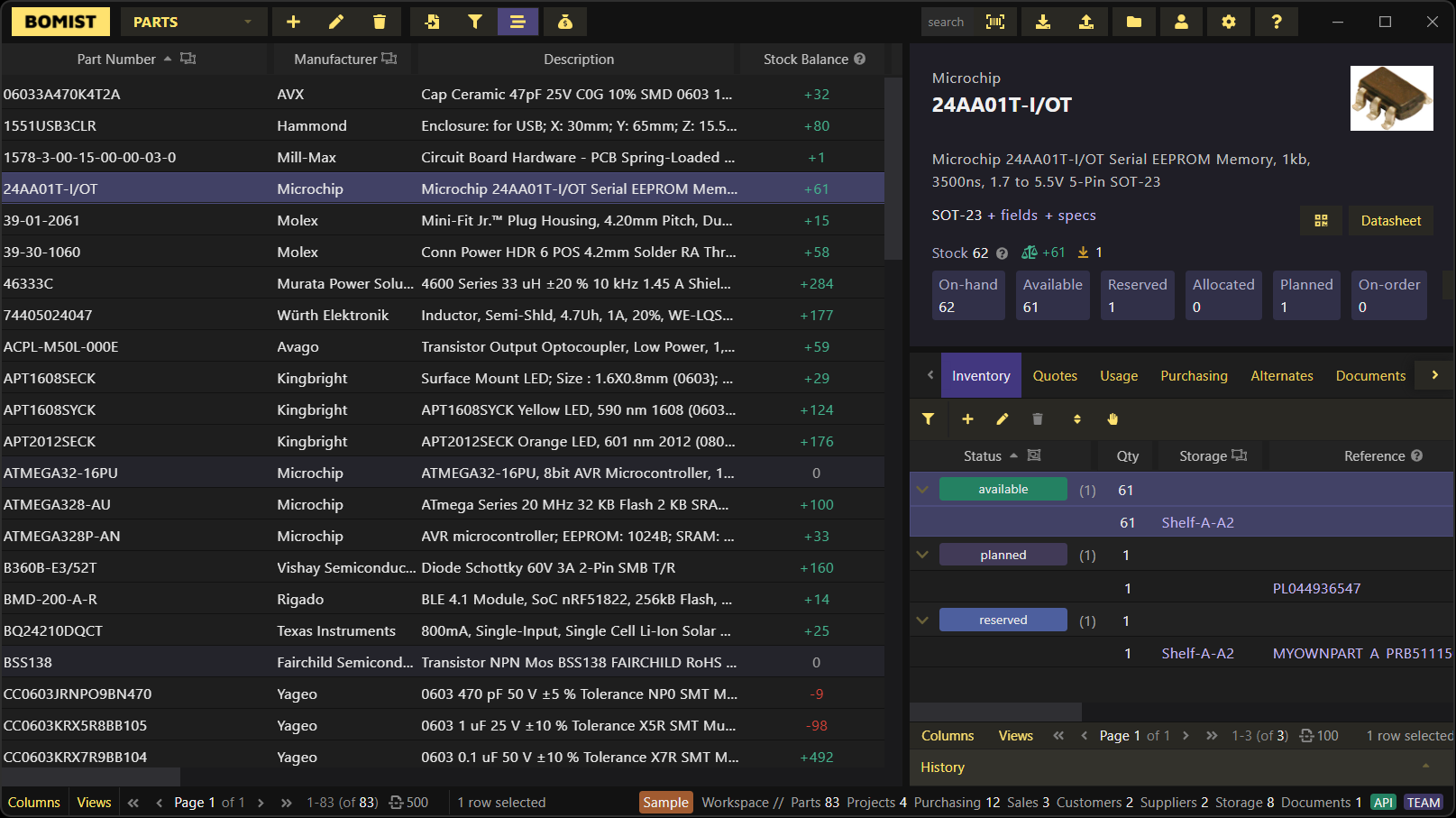 Using the sample workspace should give you a quick idea on how things work and are organized but if you need more information make sure to check the Features, Reference and Guides sections.
Just subscribed to a TEAM plan?​
Login in the app with the account you subscribed to the TEAM plan and open your Team Workspace. You can now invite other team members into it.
If you've been using a Local Workspace before subscribing to the TEAM plan, you might want to export your Local Workspace and import it into the newly created Team Workspace so you can keep working on the same data.