Custom Fields
The app allows you to create your own custom fields which will show up on tables and can also be imported along with data.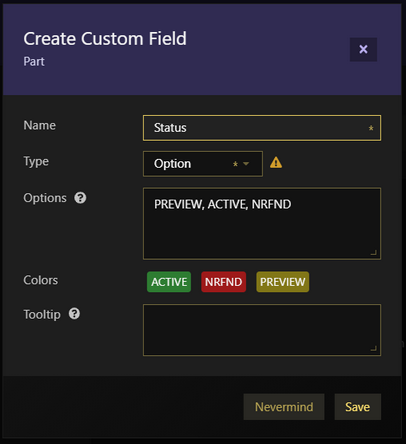 Custom fields can be created through the Settings > Workspace > Custom fields, for every data element in the app (e.g. Part, Inventory, Storage, etc) and can have one of these types:
String
SI value (learn more)
Boolean
Option
Date
URL
App Element
The App Element type is meant to be used when a field should point to other data element(s) in the app. For example, in case you need to create a custom field that would hold a Preferred Storage location for a part, pointing to a Storage location, that custom field would then point to an App Element of type Storage. You can also allow it to point to a single or multiple values.